Top 5 Must-Read Books About Italy and La Dolce Vita
Anyone coming to Italy can tell you to read Eat, Pray, Love or Under The Tuscan Sun. We guarantee that you can recreate and relive the delicious experiences they live and write about on your vacation as well, even if it's a slightly sped up version. We at Roman Vacations have nothing against these popular novels. However, there are so many books written about la dolce vita that it would be a shame to limit yourself. This winter, as you begin to dream about travel to Italy in 2021 and beyond, pick up a handful of books on il bel paese and allow yourself to be transported to Italy. While this is just a small list of suggestions, we highly recommend adding these gems to your "to-read list" before your next Italian vacation.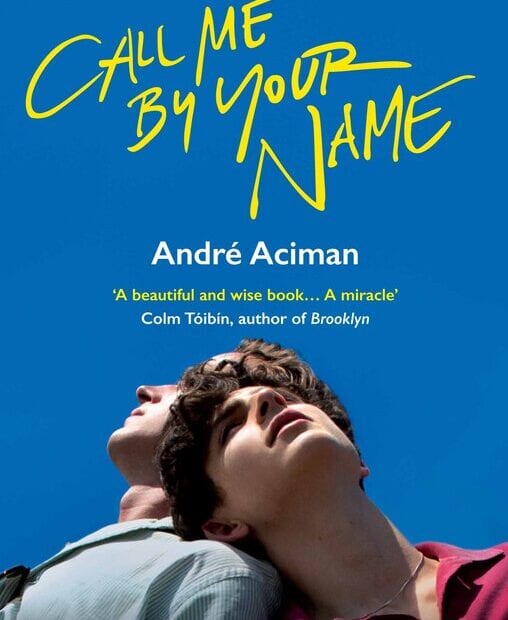 by André Aciman
This coming-of-age tale is best known for it's more recent Oscar-winning film directed by Luca Guadagnino. Both the film and the book are worth your time. The story is set on the Italian Riviera and allows the reader to escape into a particularly sun-soaked Italian summer filled with beauty and poignantly touching moments. The book is both tender and romantic, allowing you to truly picture yourself enjoying a carefree summer, running and biking along the Ligurian coastline and enjoying  life and living at the slow pace of an Italian summer.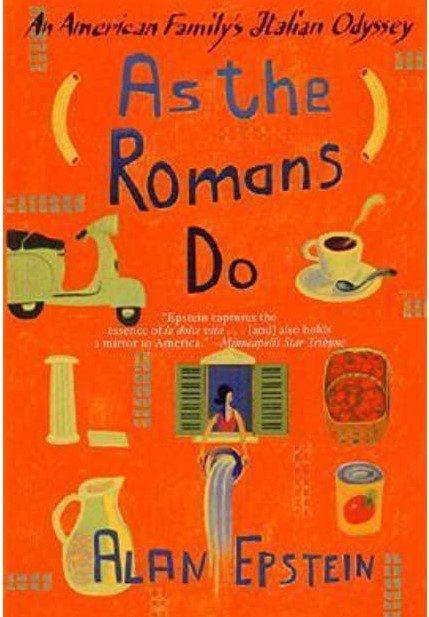 by Alan Epstein
This book is a hilarious memoir of an American family's permanent move to Rome and was written at the turn of the new millennium in 2001. While it may be aimed more towards expats and people moving to Italy/Rome for longer, it is a funny and personal insight into Roman life from an outsider perspective. Whether you're planning on visiting Rome with us for a few days or a more extended period, this book is guaranteed to provide some insights and giggles as you imagine this American family getting accustomed to life in Rome.
edited by Susan Cahill
This compilation of essays and short stories and excerpts on experiences in Rome has been masterfully compiled and allows the reader to experience Rome throughout the ages. Enjoy reading about Rome from the perspectives of historical figures and writers such as Sigmund Freud, Edith Wharton, Henry James and Federico Fellini. This book is a perfect preparation for your time in Rome and will allow you to really understand what the expression "the Eternal City" means. As editor Susan Cahill writes in her introduction to this lovely compilation:  "Rome has the power to blow your mind and heart."
by John Hooper
This is a quintessential modern guide to understanding the Italians through the eyes of John Hooper, a foreign correspondent who has been based in Rome for over a decade. While you may not have the time to experience some of the subtleties he writes about on your Roman vacation, we guarantee that this lovely and captivating book will give you a deeper sense of the people who inhabit your beloved vacation land. A must-read for anyone who wants to understand the beautiful, dazzling, often contradictory and downright sexy lives of the people who inhabit beautiful Italy.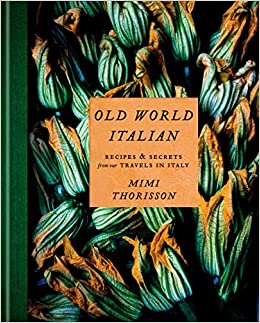 5. Old World Italian: Recipes and Secrets from Our Travels in Italy
by Mimi Thorisson
It seems odd to include a cookbook on this list, but Mimi Thorisson's Old World Italian is so much more than just a cookbook. It includes gorgeous stylized food photography sprinkled throughout lovely Italian landscapes and tablescapes. In between the delicious (and accessible to make at home!) recipes are tales of life in Italy, Italian cultures, Italian traditions and so much more. It's hard to decide if this book belongs in your kitchen where you can regularly recreate the recipes or on your coffee table to browse through and dream about each and every location for your next Italian vacation.