Roman Vacations is happy to introduce you to the rest of our team of experts and professionals.  Now that you've met the team on the Contact Us page, we would like you to get to know the rest of our Roman Vacations family. 
We have joined forces with some of the top guides and blog authors in Rome to bring you the very best in tours as well as info about Rome and Italy, and without further ado, here they are…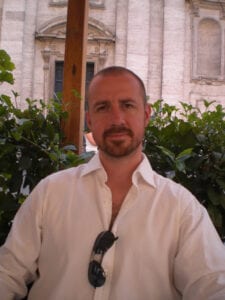 Tom loves referring to himself in the 3rd person – not because he's English and posh, but because Tom gets excited presenting information with a smidgen of humour.
Devilishly handsome when he first arrived in Rome almost a decade ago, Tom today offers an unparalleled depth of knowledge and understanding of Roman and Christian history but with cuddly aplomb.
With four degrees, including philosophy and extensive experience in theology & art, Tom can also execute near perfect high fives.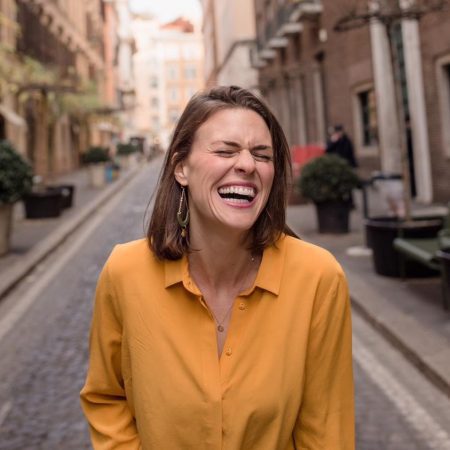 Rachel grew up in Asheville, NC and accidentally moved to Rome over a decade ago. It was love at first sight when she landed in the Eternal City and she's been exploring everything there is to explore since. She has spent the last ten years working as a tour guide, trip planner, trip leader and any other aspect of tourism to expand her knowledge of il bel paese. She is also a certified yoga instructor and leads yoga and wellness retreats throughout Italy. She believes in the balance between daily yoga and enjoying an extra glass of wine, mostly in that order.
James grew up on the US east-coast, lived in China for several years but has lived in Rome most of his life since 2001. He also works as an Italian/English simultaneous conference interpreter and translator.  His love for Italian wine, food, traditional music and all things old kept him here. His biggest loves are still languages, archaeology, sacred architecture and well performed karaoke.
April 29, 1975 – January 8, 2021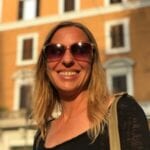 Jill Sarapata grew up in New Jersey. Studied Photography and Art History at Temple University. In 1996 studied at Temple Rome campus, and fell in love with the city. After graduating in 1997she worked as a photographer in Philadelphia before relocating to Rome in 2004. She has worked as a tour guide sharing her love of Rome and travel ever since.