Why it's Worth Visiting Rome in the Off-Season
If you love to travel, but hate crowds and hot, sweaty temperatures, you should consider visiting Rome in Winter. The off-season in Rome begins in mid to late November and continues into mid-March. During this time, the temperatures are pleasant, with cold nights perfect for a cozy evening in a local wine bar, and mostly sunny days with a briskness to the air that keeps you cool. There are so many perks to visiting Rome in Winter, I felt it necessary to list them all here for you. The next time you are considering winter travel, Rome should be at the top of your list, and here's why…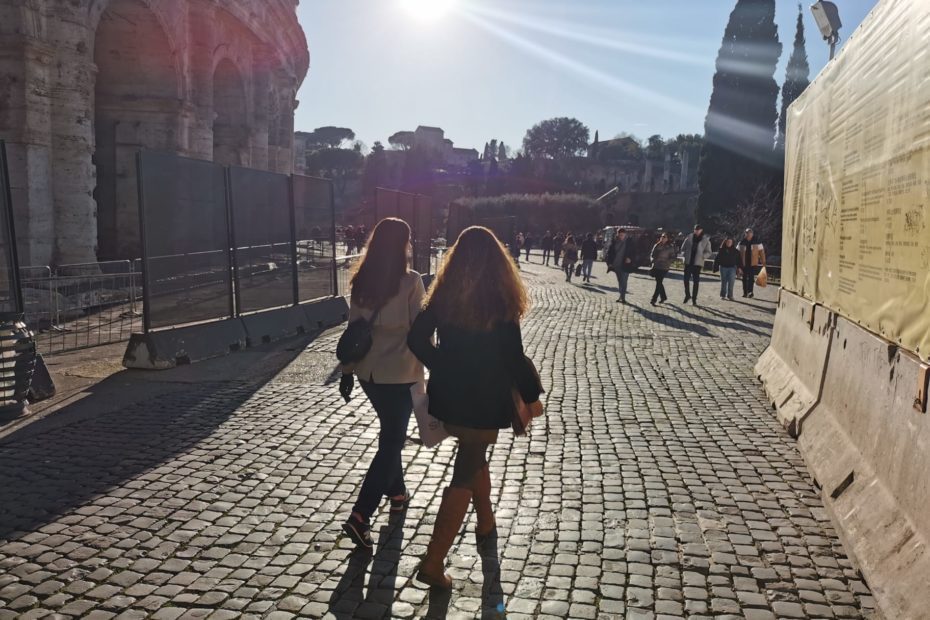 Planning your trip has never been easier than when you come to Rome in Winter. With lower prices across the board and no lines or waiting for major sites, you will never have as great a time as when you are creating your perfect Roman itinerary in the off-season.
One of the many perks of Rome in Winter is the availability and price point of some of the best hotels and Airbnbs in the city. While in the Summer the prices for accommodation skyrocket and often fill up fast, in Winter there are plenty of amazing places to choose from at much lower rates. Find yourself in your favorite neighborhood in a beautiful room or apartment with rates that leave you with plenty of money left in your budget for fun.
Museums and Popular Sites Without the Lines
There is no better time to visit Rome's most popular sites than in the off-season. You won't need to search for "skip the line" tickets and experiences because there are no lines to skip. In the winter months on most days, especially in the afternoons, you can find yourself walking directly into the Vatican Museums, Saint Peter's Basilica, and even the Colosseum without so much as a 5-minute wait. Remember that some sites still require advanced online booking for tickets, and if you want to go with a tour guide for the best experience, you'll want to still book with us, but you can even do that the day before instead of weeks in advance!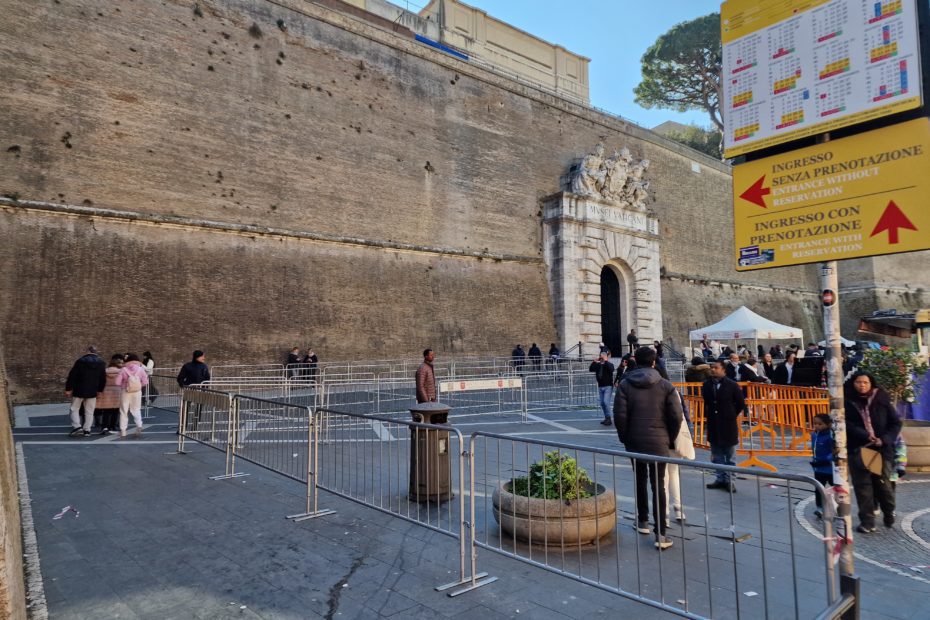 Opt for Something Different Close to Rome
In Rome in Winter the big, beautiful ski resorts are open and waiting for you to visit. This is the perfect time to add a couple of days to your holiday and experience a bit of the local culture outside of Rome. Just an hour outside of the city are some of the best ski resorts in Italy for you to spend a few days on the slopes and soaking up the beauty of the Italian countryside.
Upon Arrival and Throughout Your Trip
Most people who visit in summer are forced to create tightly scheduled itineraries and miss out on certain smaller sites, while those who visit Rome in winter get the freedom of a fun, loosely planned holiday with the entire city at their disposal.  
During winter in Rome most of the tourist-trap restaurants close when the crowds go away. This leaves you with worry-free restaurant selection as the delicious local places remain open throughout the off-season. You'll still encounter a few of the more touristy places open near the main sites, but they are a lot easier to spot and avoid on your way to the restaurants with the best food for great value. You'll eat like a local when you're in Rome in winter and create a list of favorite spots you'll want to come back to on your next holiday.
Visit the Lesser Known Sites
When you are not spending all of your precious holiday time waiting in lines at major sites, you are free to explore Rome and visit some of the incredible lesser-known sites in the city. Palazzos, museums, churches, and even catacombs all become more easily accessible when you do not need to book far in advance and can simply wander in to buy a ticket or book your visit the same day you wish to go. The Galleria Borghese sells out weeks in advance in summer, but it's often easy to get a ticket within 24 hours or even the same day in winter. This is where you can see some of Bernini's most beautiful sculptures among spectacular Renaissance and Baroque paintings by Caravaggio and Titian. The freedom to find hidden gems when you are not stuck in lines and crowds makes Rome in winter the best time to visit.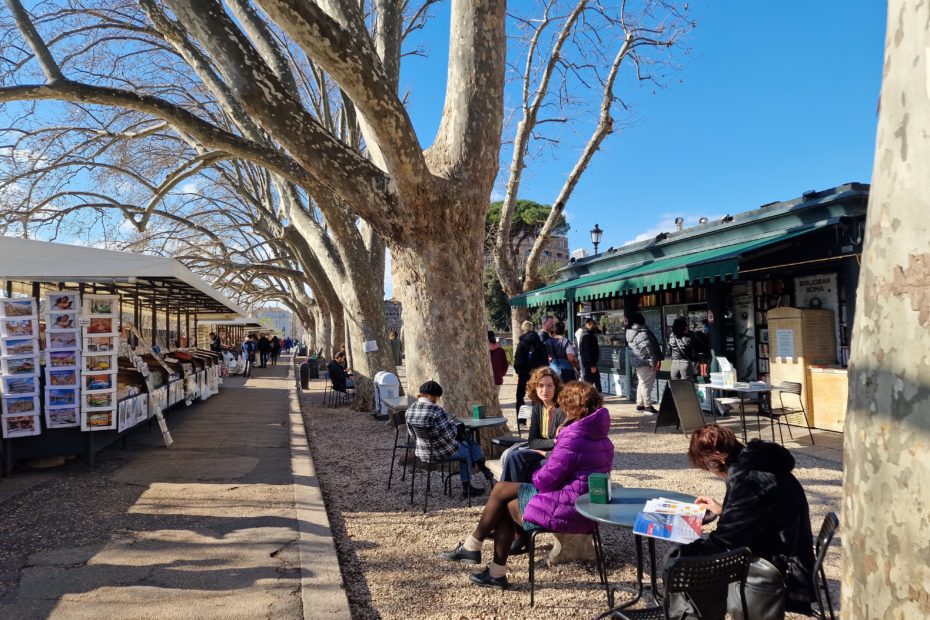 In the summer months, the streets in Rome are crowded with tourists from all over the world. These crowds make moving through the city slow and sweaty. When you visit Rome in winter, you not only avoid these crowded streets, but you also get the opportunity to wander some of the smaller side streets and window shop or stop for a coffee without being pushed along by a wave of people. This is also a great opportunity to take advantage of having a private tour guide giving you the ins and outs of the history as well as the best secrets and local gems in Rome. With the very best guides available and energized, they can show you what it's like to be a local in Rome and you can be sure to experience some of the very best in Roman history and culture.
A Couple of Additional Perks
As if the reasons above weren't enough, I've even given you a couple of additional perks for your visit to Rome in winter.
Holiday Celebrations and Sports Events
There is something special about celebrating some of the smaller holidays in Rome in winter as well as experiencing the local side of sporting events. Early December sees the Feast of the Immaculate Conception which is the official kickoff to the holiday season when the lights come on to make the city sparkle and the Christmas markets begin. In February you can spend a romantic Valentine's day strolling along the Tiber and even pay a visit to the relic of St. Valentine himself in the Basilica of Santa Maria in Cosmedin. Or spend St. Patrick's Day in the Monti neighborhood pub hopping with the Irish Expats and sharing a pint of Guinness with the locals who come out to celebrate.  
February is also the traditional celebration of Carnevale.  In Rome the Carnevale season sees most celebrations at elementary schools, and you'll see evidence of this with confetti in the streets.  Pasticcerie will have special Carnevale pastries called castagnole and frappe for you to try and trust me, they are delicious! 
If you're a sports fan, February and March are when the annual Six Nations Rugby Tournament is held. Italy hosts 3 matches each year and there's nothing like going to the stadium to catch a game or watching with the fans at the Shamrock Pub.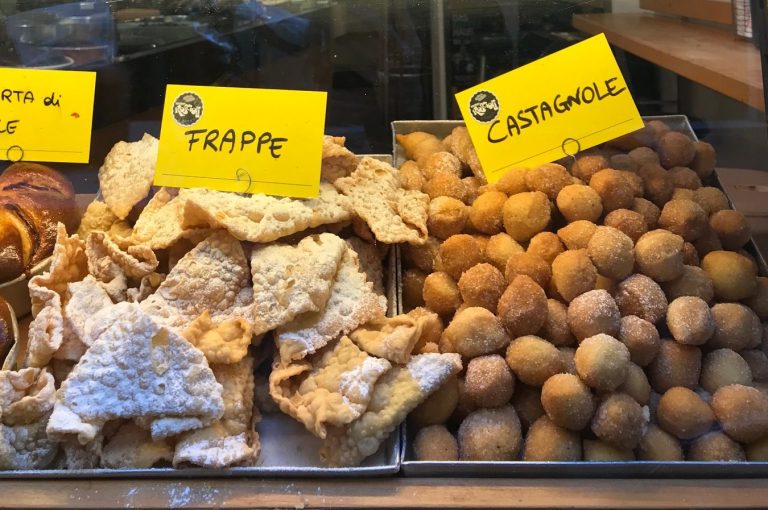 For those travelers who like to steer clear of the summer months when kids are on break, Rome in winter is the time for you. The off-season is a perfect adult getaway in Rome with a thriving nightlife and sunny days to sit and have a spritz at your leisure.  
With all of these reasons to visit Rome in winter, I urge you to begin planning your Roman Vacation today. Whether you book a private tour with us or fly by the seat of your pants, the off-season is the perfect time to come to Rome. Finally, you can see Rome as a local rather than a tourist, Enjoy!