A Guidebook of DOs, DON'Ts and other hacks for your Roman Vacation.
Have you ever been on a holiday and by the time you got home you had a list of things a mile long that you wish you could have done differently?  Well, let me tell you everything you need to know before you visit Rome. 
Part of the beauty of travel is that you have to be adaptable and it is a learning experience.  Not everything will go to plan, and that is part of the fun!  However, sometimes you wish someone had given you a heads up on what to expect from a destination before you jet-set off into the sunset.  That's where I'm here to help!  These are all real accounts from people that have been on vacation in Rome and what they wish they knew before they left.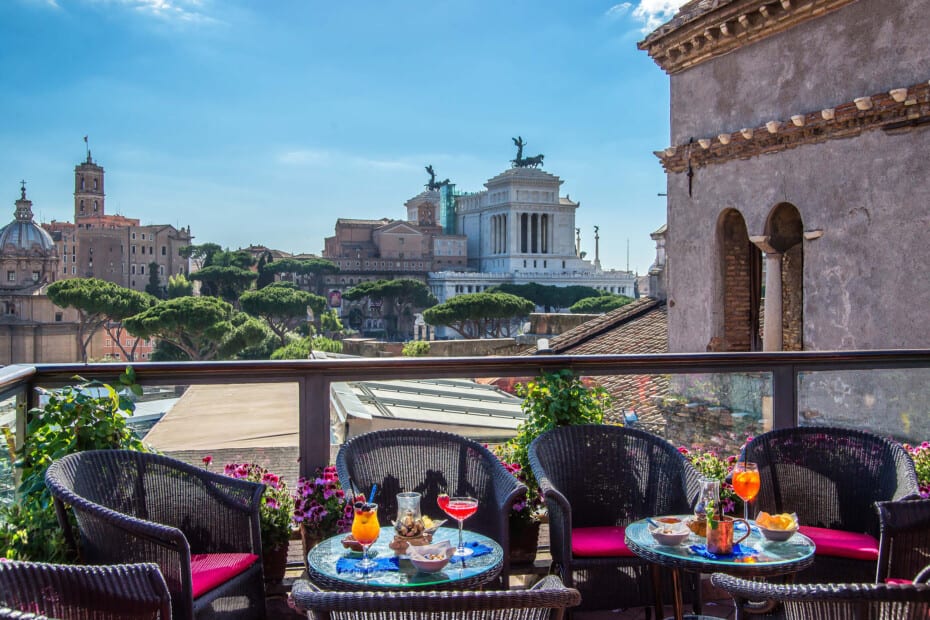 What you need to know: WHEN to Visit Rome
"I didn't realise how hot and crowded Rome would be in the Summer.  In hindsight, I would have preferred a Spring or Autumn holiday instead." 
Rome gets very warm in the Summer!  With temperatures averaging well into the 30+°C (86+°F) range, the long days of touring and exploring can be punishing if you aren't prepared for it.  Here are a few ways to beat the heat!
Bring a water bottle!  There are over 2500 drinking fountains around Rome with cool, refreshing water that runs 24/7 where you can fill up and stay hydrated.  
Visit museums and churches in the hottest parts of the day.  Churches are often cool places to hang out and take in amazing art and architecture. Don't forget that you must be dressed appropriately to get in (shoulders and knees covered).  
Grab a refreshing aperitivo from a local bar.  Sit in the shade and enjoy the Italian happy hour to cool off from the heat of the day.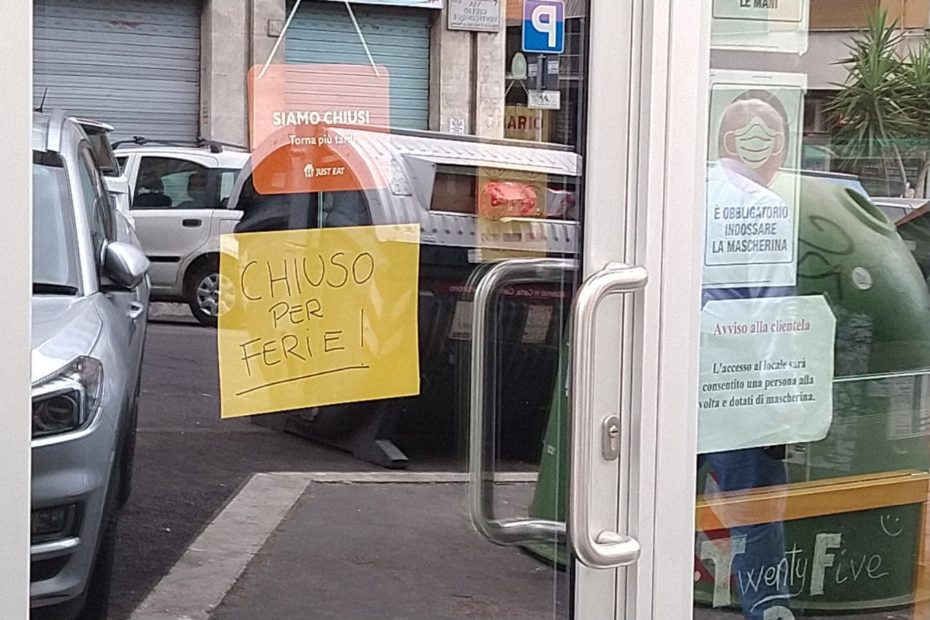 "Many shops and restaurants were closed for the month of August. We had hoped to go to a restaurant a friend had recommended but they were gone for the Summer break."
Yes, August in Italy means many city dwellers close up shop and head to the beach.  It is an amazing phenomenon where almost the entire nation takes a holiday at the same time.  Unfortunately, it means many venues close down for a few weeks.  Luckily in Rome there are over 14,000 restaurants to choose from, so you are unlikely to be left without any options.
What you need to know: HOW LONG to Visit Rome
"3 days was not long enough! I left feeling overwhelmed by the amount of things we had tried to cram into a short period and like we had missed out on so much at the same time.  I wish we had stayed for 5 days."
While a 3-day Roman getaway is completely feasible, it does mean having to strictly pick and choose what you want to see and do.  You could spend a lifetime in Rome and not see everything.  It's unrealistic to expect the full Roman experience in a long weekend. 
It all boils down to how you like to travel and what you want to see in Rome. Remember to book your tour tickets in advance to avoid waiting in line for hours at major sites.
What you need to know: WHAT to See and Do in Rome
"I wish we had done more planning.  My husband doesn't usually enjoy guided tours but even he admitted that in a place like Rome he wished we had invested in a professional guide.  It would have also been good to have some advice on which sites to visit and how to prioritise our time."
"I wish I had done a professional city walking tour when I arrived to help me get my bearings and give some context to the 'free' sites."
There were several responses just like these!  The thing about Rome is that there is SO MUCH to see.  While it's cool to take yourself to the Colosseum, the Pantheon, Saint Peter's Basilica (…the list goes on), it's not quite the same as going with someone who knows all about these sites.  You're only getting the tip of the proverbial, historical iceberg when you go it alone.  Rome is an overwhelmingly historical city and it is one that begs for its story to be told.  When you invest in a professional and licensed tour guide, you uncover much more of the iceberg.  It is then that you can really appreciate what it is that you're looking at. 
A little bit of research and planning goes a long way.  As I've said before, there is A LOT to see in Rome.  When you are planning to visit Rome, have a look into what tours are available and which ones pique your interest the most.  Try something a little different if you have the time.  Explore the Catacombs and Crypts or the Jewish Ghetto – Rome's history has many more layers than just the Colosseum and Vatican City.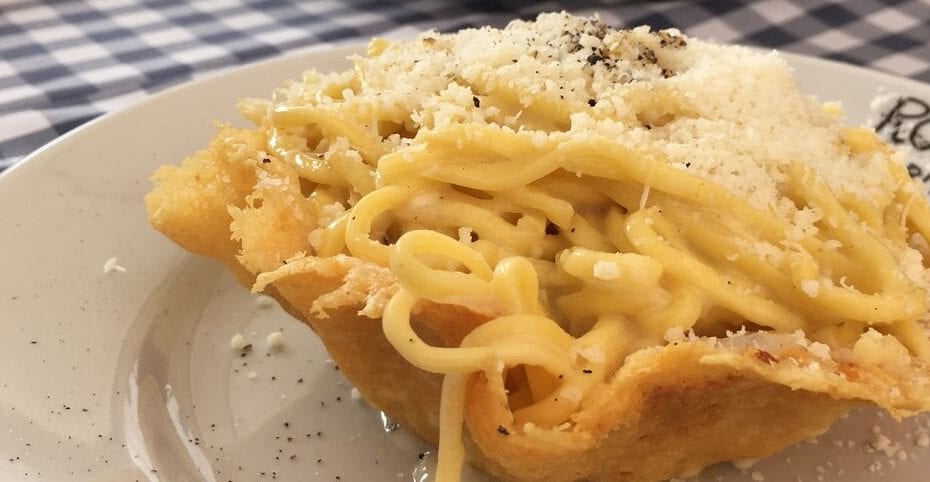 What you need to know: WHERE and WHAT to Eat in Rome
"I felt like I didn't know which neighbourhoods were good to dine in, or where the best place to stay was.  So, I fell into touristy traps which felt inauthentic."
"I wish I knew what food was traditional to the region.  I found myself ordering 'Italian food' and finding out later that they were not typically Roman dishes which was disappointing."
Neighbourhoods like Monti, Garbatella, and Trastevere (among others) are known for their dining precincts and bar life.  Grab a bite to eat and a glass of wine with the locals to really round out your authentic Roman experience.  Rome has some pretty famous traditional dishes including carbonara, cacio e pepe, amatriciana, and saltimbocca.  
One of the best things about Italy is that each region, and sometimes from one province to the next, have their own typical cuisine.  For example: the aforementioned dishes from Rome would be almost impossible to find in Bologna.  In Florence, you will devour a Fiorentina steak but you'd struggle to get your hands on a risotto alla pescatora, for which you'd have to go all the way to Naples.  If you want to sample traditional cuisine that is typical to the region but you're unsure of what to order, the best thing to do is simply ask your waiter for advice!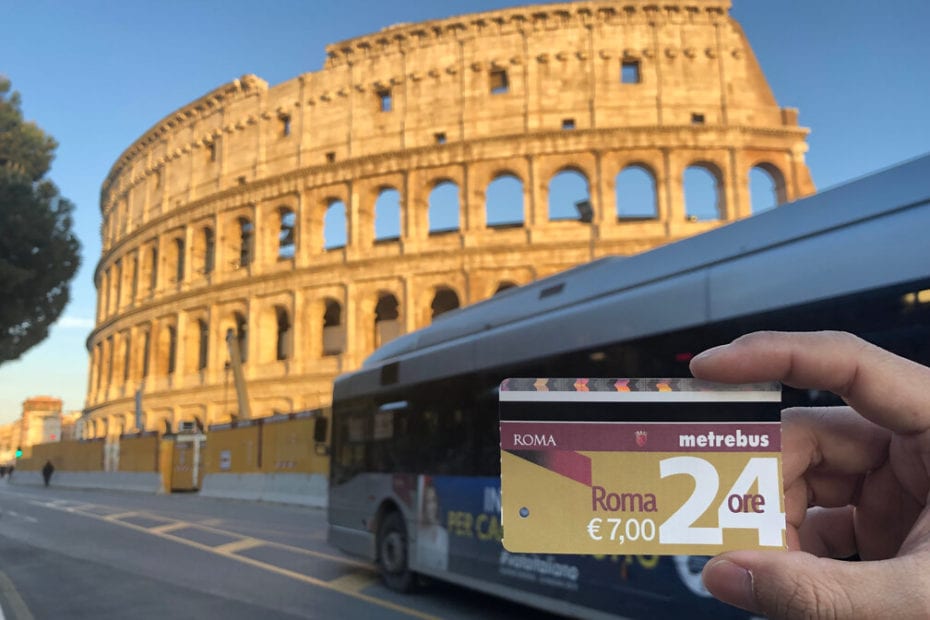 What you need to know: Everything Else I Wish I Knew Before My Visit to Rome
"Pedestrian crossing etiquette.  If I hadn't have been with a friend who knew the city, I would have spent a lot of time waiting for the cars to stop for me."
Roman drivers are notorious for being a little bit insane. A Roman friend once told me "The lights and lines are for decoration." But don't let that put you off!  If there is no pedestrian light at a crossing you just need to wait for a small break in traffic and go for it.  Be careful (obviously), and if you aren't sure – find a local and follow their lead. 
"I'm glad we left our hire car at the airport and got a shuttle into the city.  It was very easy to get around by using public transport or walking."
See above re: Roman drivers. 
For info on how to get around on Rome's Public Transport check out our How-To Guide.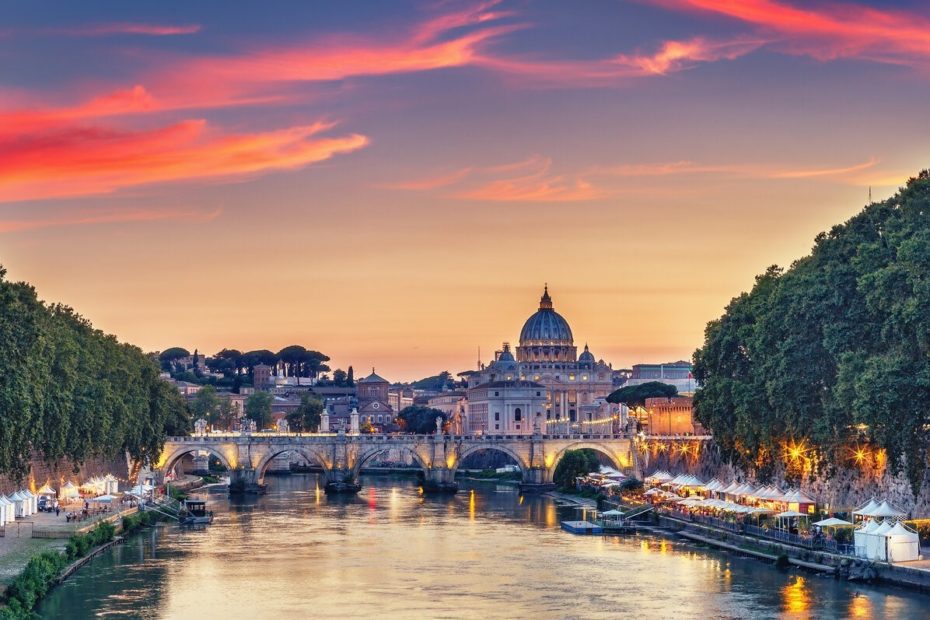 "I wish I had planned my outfits better.  I struggled getting into churches because I was wearing a sleeveless top in July."
If you plan on going to Saint Peter's Basilica or ANY OTHER church in Italy, you are likely to be turned away at the door if you have bare shoulders and knees.  It's worth keeping this in mind especially when in Rome because some of the most incredible art and architecture is hidden in churches and sacred spaces around the city.  
"I wish we had done more at night!"
Rome is a great city to explore at night.  There are loads of evening tours available as well as a bustling nightlife!  Also see above for where to eat.
Now you are set and ready to go armed with everything you need to know to get the best out of your Roman Vacation when you visit Rome.