No, it's the urban street artist Space Invader
When in Rome we hear so much about the amazing Renaissance artists. Their art is all around us here, from the architecture and fountains, to the paintings and mosaics. Rome is an outdoor museum and a feast for the eyes around every corner. 
Maybe you haven't realized, but there is a contemporary urban street artist whose work sneaks up on us in the most unsuspecting places. He is called Invader and he works in the ancient medium of mosaic.  He makes mosaics modern by using a recognizable symbol associated with video games and the modern technical age, the Space Invader.  These Invader mosaics can be seen on buildings and street corners around Rome and in many other cities as well.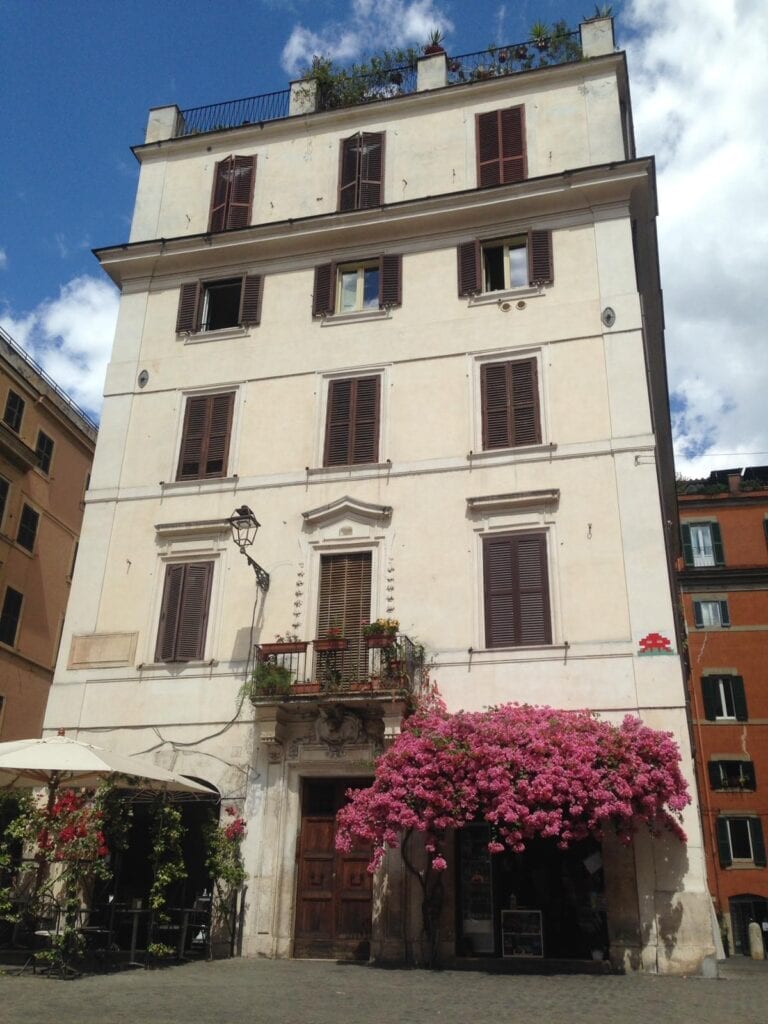 The anonymous artist known as Invader was born in France in the late 1960s. He started making ceramic tile mosaics in the 90s, and now they are in seventy-nine cities around the world. He has 1000 works in Paris, his primary city, and over 70 in Hong Kong, maybe you'll even find one in your city. To help people find his work, Invader publishes city maps of where the mosaics can be found.  Inspired by the video games he played growing up, he chose the space invader as his main icon, as a comment on our world becoming pixelated. The square ceramic tiles in his mosaics are giant pixels. He considers it an invasion when he sweeps a city with his art, mysteriously creating at night and working incognito.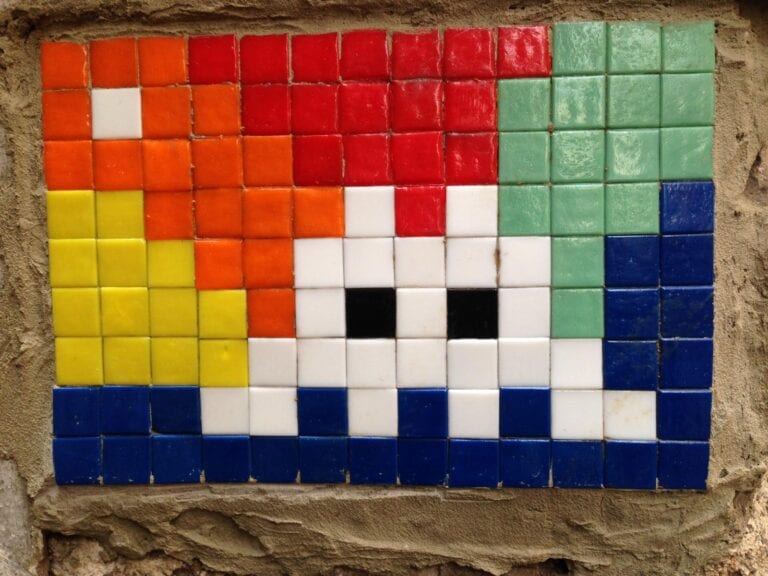 Some Mosaics Have Been Removed
Rome has had three invasions, creating over sixty invaders to find. Unfortunately, many of his mosaics have been removed either because they were put on a building without permission, or people have stolen them to sell on the black art market. It's important to Invader that his pieces are displayed for free, outside so everyone can see them. We know everyone can't always afford a museum ticket to see great works of art, so his art makes him a very important international contributor to the Urban art scene today.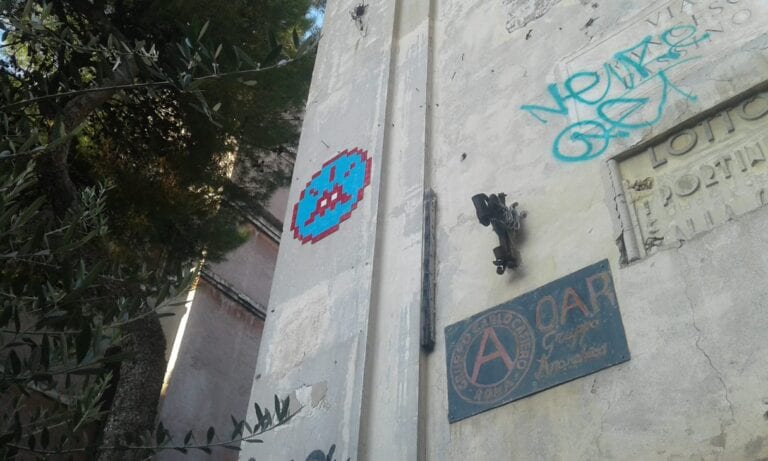 Go On a Hunt for Space Invader Mosaics
Another Italian city where we see a lot of invaders is Ravenna. Ravenna is known as the city of mosaics because it has so many 5th and 6th century mosaics decorating the interiors of the churches.  It's very interesting to consider Invader's modern mosaics in such close proximity to the older mosaics. 
     The next nice day you have in Rome, consider taking a break from the usual tourist trail and follow a more obscure trail on a hunt for invaders. It will take you into some neighborhoods that only the locals know, while enjoying an al fresco experience.  I think Invader makes an edgy yet subtle addition to the museum we call Rome.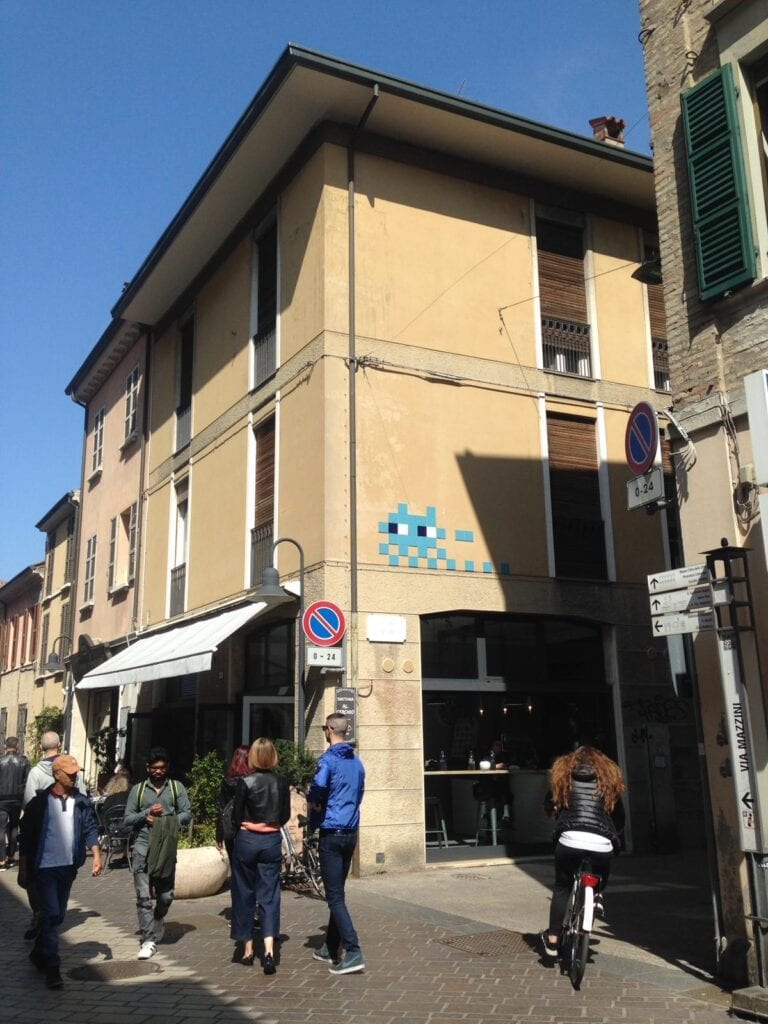 In Loving Memory of Jill Christine Sarapata
It is with heavy hearts and fond memories that we had to say goodbye to Jill this past week.  Jill was not only a kind, generous and optimistic soul, she was an incredible friend, tour guide and one of our promising new authors here at Roman Vacations.  Jill greeted every aspect of life with a smile and sunny outlook, and she will be deeply missed.  You can read Jill's self written bio here.
Rest in Peace dear Jill 
April 29, 1975 – January 8, 2021