The Top 5 Aperitivo Bars in Rome, Italy
The art of aperitivo is the effortless act of opening up your appetite while simultaneously people watching, looking stylish and soaking in the atmosphere of Italy. In Rome, you will find a huge variety of places to experience this pre-dinner magic. Traditionally Italians drink a variety of cocktails that are believed to stimulate the appetite for dinner. These are served with some type of salty snack ranging from potato chips to miniature sliders, food samples, etc. What do Italians drink? Read our article about the top aperitivo cocktails in Italy! 
Below is a list of a few of our favorite places to enjoy a pre-dinner drink. Some of the places mentioned also serve delicious dinners so be sure to check out the whole menu! 
Freni e Frizioni

Via del Politeama 4 // 6:30pm – 2:00am          
This institution has been serving innovative and well crafted cocktails (or wine or beer) to thirsty tourists, expats and travelers for years. Come for the vibrant crowd, stay for the well-crafted cocktails. A perfect place to people-watch and stay until after the sun goes down. Note: Freni used to serve a large vegetarian buffet with their drinks which is currently not operative because of COVID-19.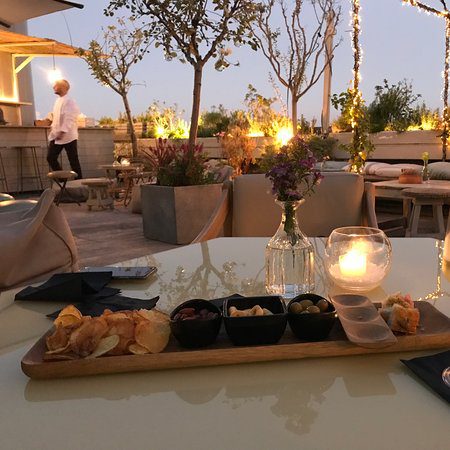 2. Pianoalto Openspace Lungotevere Portuense 200 // 7:00pm – 2:00am 
This hidden gem rooftop bar is located south of the city center, just across the river from Testaccio. They have a gorgeous terrace, a delicious and seasonally thought out snacks menu (plus a full dinner menu downstairs as well) and a selection of natural wines and tasty cocktails. Slightly more chic than the traditional aperitivo spot, this place is great for dates and group gatherings!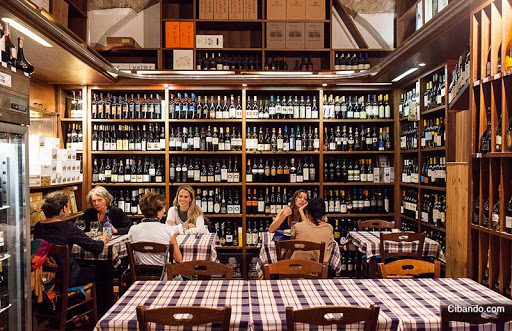 3. Oasi della Birra Piazza Testaccio 39 // 8:30am – 12:00am (closed Sunday day)
This is another neighborhood institution but this time we're in Testaccio. Fantastic wine list and selection of beers (hence the name "the beer oasis") they also have a tasty small menu. Again, traditionally they served a larger buffet of food selections for drinking guests but it is currently not open for COVID-19. The setting in a piazza means that it's a perfect place for families to bring their kids and allow them to run around and play some calcio (football/soccer) with the locals.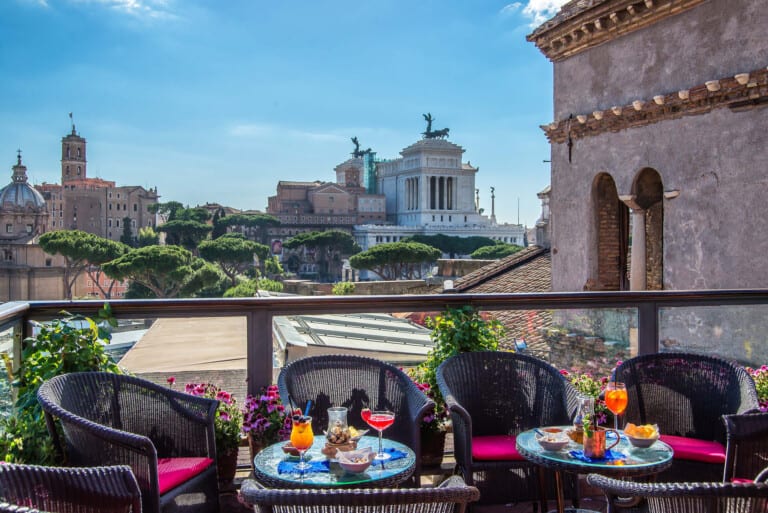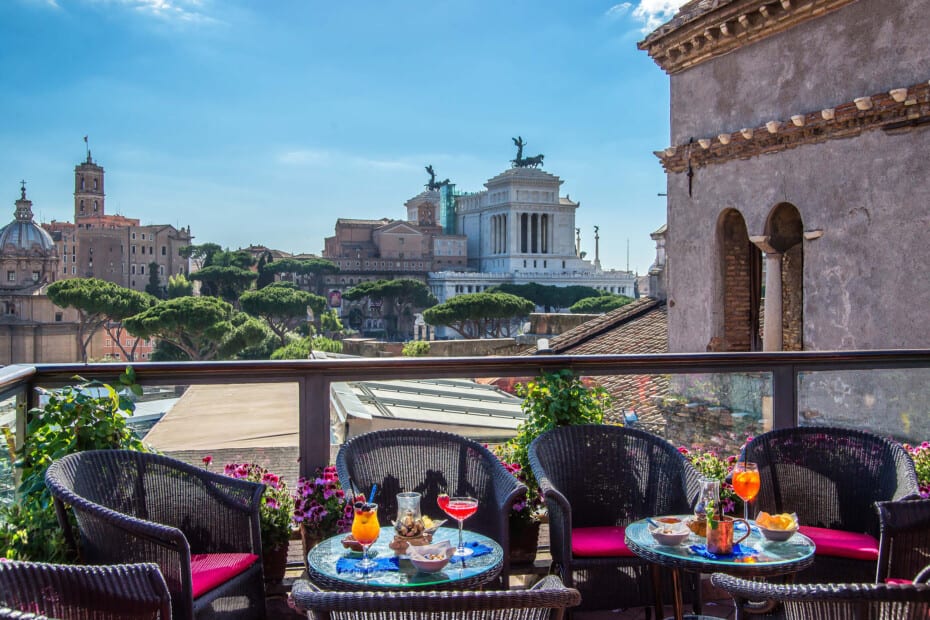 4. Hotel Forum 'American Bar' Via Tor de' Conti, 25-30 // 6:00pm – 12:00am
Admittedly, this place is a little old-fashioned and a little pricey. But there's something so dolce vita about waiters in suits and peanuts and olives and an aperol spritz as you watch the sunset over the Roman Forum. Make sure you time your visit right for this magical moment, it is truly spectacular and will leave you with a wealth of pictures to show your friends back home. This is a great place to go after a Colosseum Tour  and rest your feet while you discuss the former happenings in the Forum.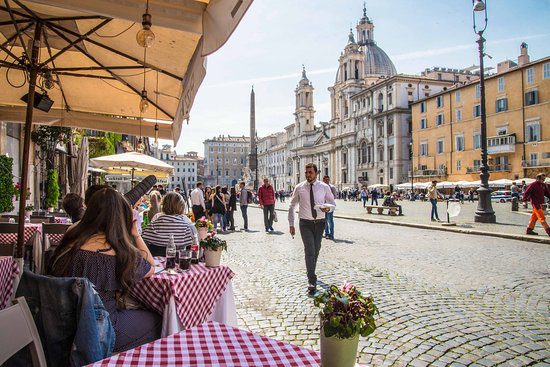 5. Camillo a Pizza Navona  Piazza Navona 79-81 // 12:00pm – 12:00am 
This new/old restaurant has already made quite the name for itself since it's rebranding and re-opening back in May when Italian lockdown ended. Historically, it was another restaurant in gorgeous Piazza Navona that was frequented almost exclusively by tourists. Now, it's a hotspot for locals who are reclaiming the city's most beautiful piazza for their own. Innovative food to share and a delicious dinner menu to boot, plus a selection of natural wines and the best cocktails you can get in the whole square. Enjoy the magic of the piazza, the delicious food and people watching as you sip your drinks.